Joy Rader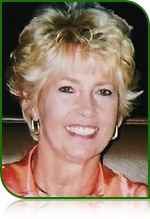 "Our Greatest asset is our service to you." The Register of Deeds office has 5 employees and the register. We are an elected office with a four year term. Each member of the register's team must be well equipped to record many different types of legal documents. The recording process is very complex and requires detailed accuracy. Our office hours are Monday – Friday from 8:00 A.M. to 4:30 P.M.
In 1999 the Register's office implemented a computer imaging system. This allows our office the capability to record, index, store, and retrieve all documents recorded after that date. Once documents are saved into our data base they can be viewed by the public in our deed room or via the internet.
Online searches are provided by TITLESEARCHER.COM. Searches are provided by TITLESEARCHER.COM on a subscription or pay for use basis. None of these fees are forwarded to Greene County Register of Deeds. TITLESEARCHER.COM Is solely responsible for the accuracy and content of online records.
We now e-file documents. If you are interested in e-filing please contact Business Information Systems at 866-670-9087. All e-file documents must have a true copy certification page attached.
All signatures and seals must be ledgible for scanning purposes. PLEASE DO NOT HIGHLIGHT OVER SIGNATURES OR DATES.
When filing documents or requesting copies please include a self addressed stamped envelope to assure that your documents are returned properly. Most documents will be returned the next business day after recording.
All documents must have a "3" margin on either the front or back page for the recording information. If this is not provided you will be charged $5.00 for an extra page.
It is our goal to serve the recording and research needs of the public. Feel free to contact us if we can be of assistance to you. Joy Rader, Register of Deeds
Our office now accepts credit cards!
Documentation

Office Information
Address
204 North Cutler Street, Suite 215
Greeneville, TN 37745
Hours
Monday – Friday, 8:00 a.m. to 4:30 p.m.
Telephone Number
(423) 798-1726