MISSION STATEMENT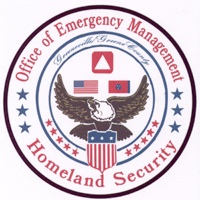 The Greeneville/Greene County Office of Emergency Management and Homeland Security's Mission is to mitigate the potential effects of the various hazards that might impact the county, to prepare for the implementation of measures which will preserve life and minimize damage, to respond effectively to the needs of the citizens and local jurisdictions during emergencies, and to provide a recovery system to return the county and its communities to a normal status as soon as possible after such emergencies.
PURPOSE
The Office of Emergency Management and Homeland Security is tasked by TEMA and FEMA to coordinate and carry out a comprehensive plan to assist community efforts to prepare for, respond to, and recover from all types of man-made, technological, and natural disasters. This assistance is accomplished through planning, training, grant funding, and mitigation.
Quick Resource Links
News Releases
Important news releases will post in this location!
Office Information
Staff
Director: Heather S. Sipe
Deputy Directors: Harold Williamson and Alan Shipley
Operations Officer: Letisha Ricker
Administrative Assistant:  Kimberlee Gladson
CERT/EMA Volunteer Coordinator: Cindy Kelley
Deputy Volunteer Coordinator: Teresa Baumann
Address
311 CCU Blvd. Suite 2,
Greeneville TN 37745
Hours
Monday – Friday 8:00 a.m. – 5:00 p.m.
Saturday and Sunday closed
For ALL EMERGENCIES call 911, if not leave a message on the office answering machine (423) 798-1729 and someone will return your call as soon as possible.
Telephone Number
(423) 798-1729
(423) 798-1824
Fax Number
(423) 639-1470